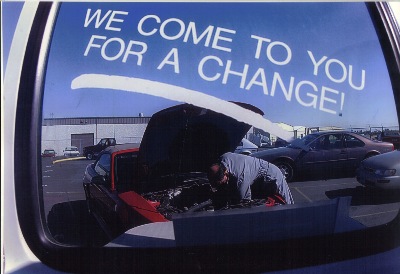 Welcome to Mitchell's Mobile Lube new homepage! 503-588-5555

We're Different from other Oil Change Services because we come to you for a change.
We free up your mechanics so they can spend time doing more complicated repairs


Thank you for visiting our new Internet site. As an up-to-date business, we want to give you the opportunity to stay in touch with our company and our offers. A new content management system will enable us to always keep you up to date.

In the meantime you can reach us at 503-588-5555 We are looking forward to hearing from you. You can also contact us at our e-mail address: Bob.mitchellsmobilelube@gmail.com

If you are not familiar with our company and your first contact with us is online: We would be pleased to hear from you! Please let us know what your needs and questions are, we will be more than happy to help.

In brief, you should know the following about us: our company was established 1995 and had been responsible for providing outstanding on site oil changes ever since. Our specialty is in the area serving Isuzu NPR and light duty pick up's and van's .Our regular customers particularly value our ability to save them money. Our business is located in Salem Oregon. We our curring serving from Portland to Eugene.